Renowned Speakers
Qing Kay Li
Associate Professor USA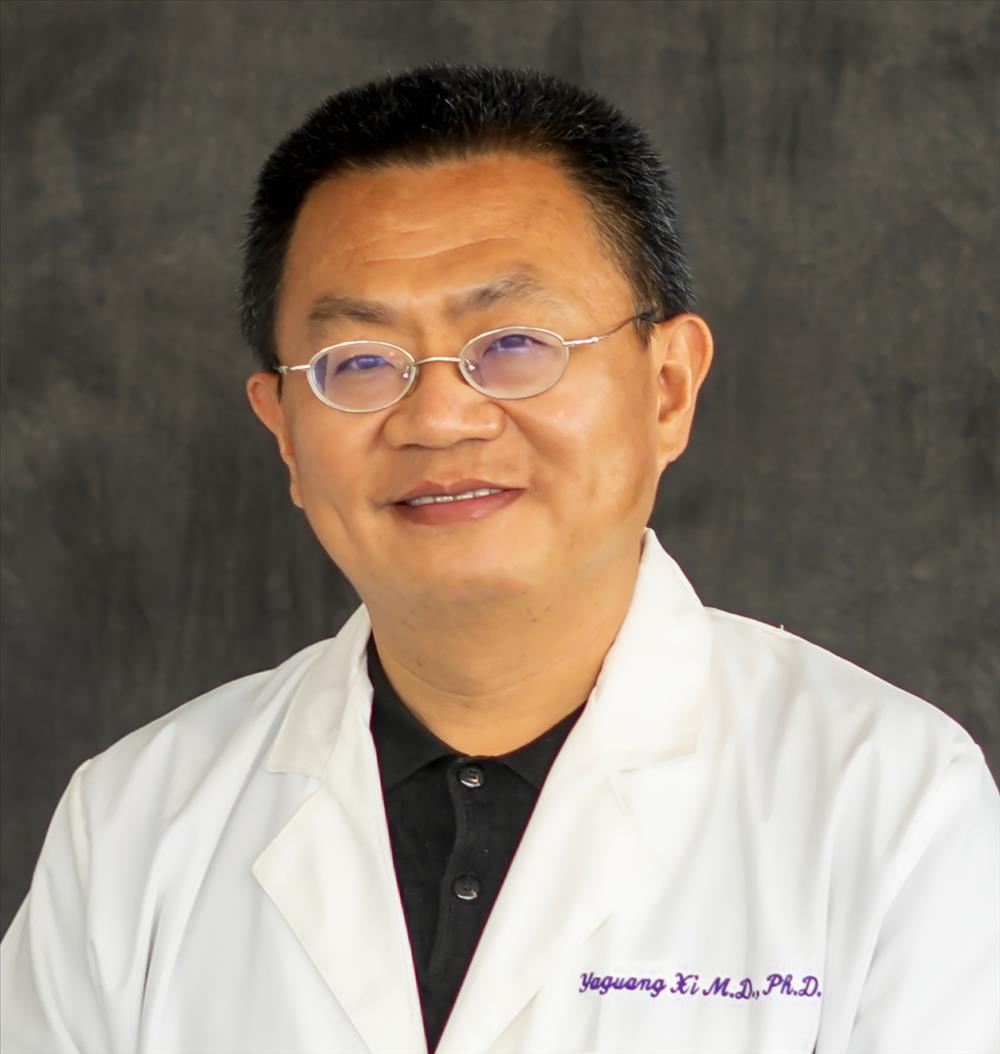 Dr. Yaguang Xi
Professor & Vice Chair for Research, LSU Health Sciences Center, New Orleans, LA USA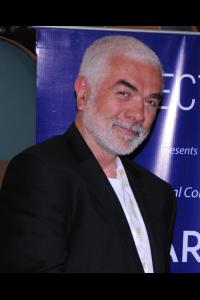 Dr. Claude Prigent
University of Rennes France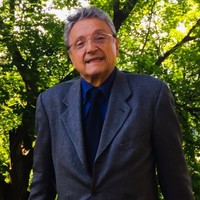 Claudio Nicolini
Nanoworld Institute (Bergamo) Italy
Alain Moreau
Sainte-Justine University Hospital Research Center Canada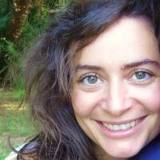 Gabriella Baio
IST-National Cancer Institute Italy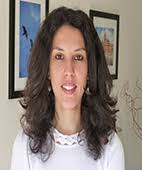 Sihem Bihorel
The University of Florida USA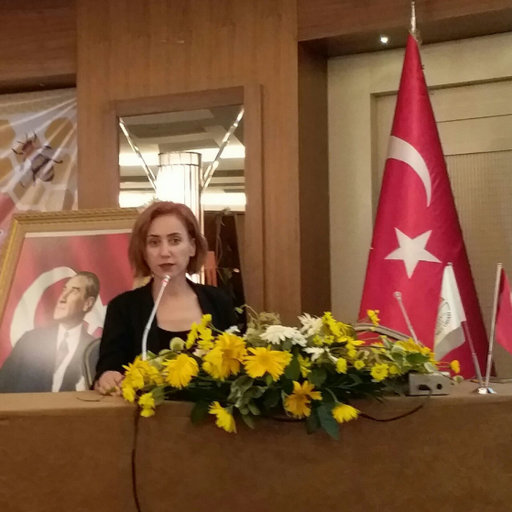 Zeliha Selamoglu
Omer Halisdemir University Turkey
Recommended Global Healthcare Management Webinars & Conferences
Biomarkers-2023
Welcome Message
Dear Speakers, Delegates, Exhibitors & Sponsors,
It's my great pleasure to greet you on behalf of the Biomarkers Conference 2023's Organizing Committee, we invite you to attend the "19th Global Biomarkers and Clinical Research Summit" to be hosted in Paris, France on August 22-23, 2023
The Biomarkers 2023 conference is an International conference of 2 days, providing the most up-to-date information, research, guidance and policy discussion for professionals in the Biomarkers and Clinical Research field. It is your opportunity to learn and network with friends and colleagues from around the globe while having fun at the same time.
It'll feature largely reputed internationally famed speakers who'll partake, bandy, debate, and anatomize significant new developments and scientific advancements that will impact the future of medicine, and related fields.
We very much look forward seeing you in Paris, France on August 22-23, 2023. We hope you'll join us to make the "19th Global Biomarkers and Clinical Research Summit" a memorable event!
In case you have a question about the conference, contact Ms. Rita Harris, the Program Coordinator of this conference.
Thanks & Regards,
Organizing Committee
About Conference
This Global Biomarker Summit will address the latest trends, challenges in Biomarker Discovery to development, Translational Biomarker research to Commercialization of Biomarkers. Major sessions of this Biomarkers Conference will focus on Biomarker discovery & validation, Next-generation Sequencing (NGS), Biomarkers evaluation, Biomarkers in disease diagnosis & prognosis, Commercialization of Biomarkers, Biomarker approval, Biomarkers in Clinical Trials, Biomarkers in Drug Discovery, Functional genomics and cytogenetic biomarkers, techniques to maximize biomarker identification, biomarkers applications in Nano science, challenges of clinical translation, Companion Diagnostics, Reimbursement policy in Biomarker research, Cell free Biomarkers in Disease diagnosis & prognosis etc.
THEME: Challenges and opportunities in incorporating Biomarker research
Biomarker 2023 conference will enable to put forth the holistic scientific approach to validate the existing and development of novel biomarkers as to better understanding of diseases and diagnosis. The past six conference series of biomarkers meeting have grounded the best possible researchers in the field of biomarkers from diverse scientific disciplines, and so will be the upcoming.
Why to join this conference?
We are pleased to invite you to the "19th Global Biomarkers and Clinical Research Summit (Biomarkers 2023)" to be held on August 22-23, 2023 in Paris, France. Biomarkers 2023 will be a gathering of researchers, scholars, academicians, practitioners, delegates, students and business personnel to present all the updates in biomarkers and clinical research. Join us to learn, share and listen to the experts about their recent outcomes and their future expectation.
Learn and share through Workshops and Interactive Sessions:
Workshops and interactive sessions involve extensive interaction between the presenters and delegates around an idea or hands-on experience of a practice. These interactive sessions may take the form of a panel, staged conversation or debate – all involving substantial interaction with the participants. Therefore a variety of sessions, keynote lectures, symposiums, workshops and poster presentations will allow you to share and present research to your colleagues from around the world.
Meet your subject matter experts:
Subject Matter Experts will lead you in current research & development. They help you with research queries and content, identify the objectives, and ensure your research is scientifically acceptably.
Biomarkers are important for streamlining drug discovery and development. In addition, biomarkers can be widely used as a tool for disease diagnosis, personalized medication in clinical research. Study design and statistical analysis for biomarker research incorporates various tools from bioinformatics. It further involves patient segmentation and stratification by successful integration of diagnostic tools and clinical data annotation inclusive of classification distribution metrics and pattern recognition. The global market for biomarkers in data statistics is estimated at about $2.4 billion in 2011 and further projected to reach $7.6 billion by 2017 registering a CAGR of 18.3% during the period 2007-2017. The organizations involved are Affymetrix, Agilent Technologies, Biomax Informatics, Illumina, Qiagen etc amongst others across the globe.
Biomarkers 2023 has its specially designed networking and round table discussion session, which brings together the clinicians, health professionals, and patients on the front lines of health to learn from each other and build professional networks and collaboration.
Venue & VISA Details
Conference address: Millennium Hotel Paris Charles De Gaulle
Address: Zone Hôtelière 2 Allée Du Verger Roissy En France, 95700 Paris, France
VISA Application: Biomarkers 2023 Summit's organizing committee hereby reiterates that we are NOT authorized to assist with any Visa application works. You may be required to submit a Letter of Invitation, Letter of Abstract Acceptance and Registration Payment Receipt to the embassy.
Letter of Invitation: A Letter of Invitation is proof that your paper submission and registration application are accepted by the conference committee board. It will be stated in English and may help with your visa application.
Token Amount: Token amount of USD 200 can be paid and a payment receipt can be proof of payment and may help with your VISA application.
**SHOULD YOUR APPLICATION BE DENIED, THE BIOMARKERS 2023 ORGANIZING COMMITTEE CAN NOT CHANGE THE DECISION OF THE MINISTRY OF FOREIGN AFFAIRS, NOR WILL WE ENGAGE IN DISCUSSION OR CORRESPONDENCE WITH THE MOFA OR THE EMBASSY ON BEHALF OF THE APPLICANT. THE REGISTRATION FEE WILL BE REFUNDED WHEN THE VISA APPLICATION OF THE INDIVIDUAL IS DENIED AND SHOULD SUBMIT VISA REJECTION PROOF**
Abstract Submission Criteria & Eligibility
PRESENTATION REQUIREMENTS:
Presenting authors are responsible for registration, travel, and hotel costs.
NOTE: Those with accepted abstracts will receive an acceptance mail allowing them to register for the conference.
Abstracts will be compiled and conference books are made available to participants at the conference.
Any presenter who is unable to attend should arrange for another qualified individual to present the paper/poster in question. If such a change is necessary, please notify our conference team
SUBMISSION OPTIONS:
Oral paper presentations will have 30-minute time slots and be clustered by theme into sessions. The keynote session will have a 45-minute time slot, the workshop/ special session will have a 60-minute time slot and the symposium will have a 60-minute time slot followed by a 5-minute Q&A session.
Graduate & Master's students are eligible to submit their abstracts under the poster and e-poster presentation category.
PhD students are eligible to submit their abstract under the special YRF (young researcher's forum), poster and e-poster presentation category.
NOTE: YRF category includes short oral presentations, especially for Ph. D. students.
Extended abstract: Submissions should utilize the abstract template. Papers submitted in this category may represent original empirical research, theoretical development, reviews, or critiques.
Participation / Presentation Option
Oral presentation: Oral Presentations may include the topics from researches, theoretical, professional or private practices in a concise manner. Individuals with personal experience are also welcome to present personal experiences or narratives which help others in everyday life. Speakers with a 30-minute slot should plan to speak for 20-25 minutes, and Keynote speakers should plan to speak for 40-45 minutes, with the remaining time to be used for questions and discussion by the Session Chair.
Workshop: For workshop presenters also, the topic of the talk will be the same as an Oral presentation with more specialized techniques and detailed demonstration. The generalized time duration for a workshop presentation is about 45-50 minutes. Interested participants can join with their respective team and present the workshop with their research coordinators with special group waivers on registration.
Poster presentation: Student Poster Competition will be organized at the Biomarkers 2023 conference is to encourage students and recent graduates to present their original research. Presenters will be given about 5-7 minutes to present the poster including questions and answers. Judges may ask questions during the evaluation of the presentation. This is an opportunity for young scientists to learn about the recent findings of their peers to increase their capacity as multidisciplinary researchers. Poster displays will be in hard copy format of 1x1 M long.
Webinar: The webinar presentation is designed for those interested attendees who cannot join in person due to schedule conflicts or other obligations. In this option, the presenter may record the presentation and their presentation will be presented in the Webinar presentation session.
E-Poster: e-Poster is also similar to the webinar presentation. In this session, their presentation will be published in the form of a poster in the conference website and the presenter abstract will be published in the conference souvenir and journal with DOI.
Exhibition: Biomarkers 2023 has the opportunity to exhibit the products and services from commercial and non-commercial organizations like Drug manufacturers, Clinical Trial Sites, Management Consultants, Chemists, Pharmacists, Business delegates and Equipment Manufacturers.
To know more about exhibitor booth details and benefits visit WHY TO EXHIBIT WITH US?
Send your queries to contact@europeanmeets.com
Advertisement: The conference program is a valuable resource that all attendees refer again and again as they navigate the conference. Advertising in the conference program is a great way to market and can help you secure long term business.
Send your proposal to contact@europeanmeets.com to know the available advertisement options and prices
Sponsor Biomarkers 2023
Premium Sponsorship package
Additional Sponsorship package
Mail the program manager at contact@europeanmeets.com or WhatsApp on (+44 1138680100) to know more about the sponsorship packages.
Market Analysis
Overview of biomarkers marketplace:

The worldwide biomarkers marketplace has expanded call for in current years because of the speedy boom in population, and speedy boom in IT enterprise which results in growing efforts toward drug discovery. The access of recent entertainers is anticipated to in addition increase the boom of the marketplace. The improvements and improvements of biomarkers in the clinical areas together with studies and most cancers remedy will propel the destiny boom of the worldwide biomarkers marketplace. Biomarkers are extensively used to stumble on sicknesses together with immunological disorders, neurological disorders, most cancers, cardiovascular disorders, and others. In the area of oncology, lately, 3 organic markers were delivered to traditional breast most cancers chance fashions to pick out ladies at a better chance of breast most cancers
Global Vocal Biomarkers Market:
Sound vibrations are used as a part of healing recovery for diverse intellectual fitness situations together with tension and depression. Recent studies, however, have substantially widened their packages into the analysis of diverse sicknesses. On a hit of the entirety of scientific trials, HIPAA-compliant vocal biomarker devices could function plenty of extra opportunity techniques to cutting-edge diagnostic strategies together with MRI, X-Ray, and CT scan. Research is likewise ongoing for figuring out vocal biomarkers in the analysis of Parkinson's ailment, stressful mind injury, cognitive impairment, and breathing disorders, which could open up an exceedingly worthwhile road for a boom for gamers in this enterprise. Since closing 22 years corporations coping with vocal biomarkers are on gaining knowledge via way of means of sampling records to offer correct outcomes and it has accumulated over 2. Five million voice samples in over forty specific languages.
The global Biomarkers Market is anticipated to be USD 78. Nine billion via way of means of 2024, from USD 31. Four billion in 2016 developing at a CAGR of 12.2% at some stage in the forecast duration of 2017 to 2024. The new marketplace record incorporates records for the ancient years 2014 & 2015, the bottom yr of calculation is 2016 and the forecast duration is 2017 to 2024.
Regional evaluation includes:
North America (U.S., Canada)
Latin America (Mexico, Brazil)
Western Europe (Germany, Italy, U.K, Spain, France, Rest of Western Europe)
Eastern Europe (Russia)
Asia Pacific (China, India, ASEAN, Australia & New Zealand)
Japan
The Middle East and Africa (GCC, S. Africa)
Summary (Overall Market of Biomarkers & Clinical Research with Statistics):
The worldwide biomarkers marketplace is anticipated to reach $45.fifty five Billion via way of means in 2022 from $24.10 Billion in 2015, at a CAGR of 13.58? tween 2015 and 2022. Increasing healthcare expenditure & R&D spending and the growing software of biomarkers for diagnostics are anticipated to power the marketplace. The market boom can also be aided by the low fee of scientific trials in growing nations and new projects undertaken for biomarker studies. On the opposite hand, the want for excessive capital investment, low benefit-fee ratio, poorly acceptable regulatory & repayment systems, and the excessive fee of checks and pattern collection & garages are the predominant elements restraining the boom of this marketplace.
The packages protected on this record are diagnostics development, drug discovery & development, customized medicine, ailment chance evaluation, and different packages. The ailment indication segments protected on this record are most cancers, cardiovascular disorders, neurological disorders, immunological disorders, and other sicknesses.
Session/Tracks
Track-1: Biomarkers & Clinical Research:
Clinical research biomarkers which are used for clinical purposes are known as clinical biomarkers. Clinical biomarkers provide active and influential way to understanding the scope of many diseases and epidemiology, random clinical trials, screening for drugs or disease diagnosis and prognosis. It is defined as changes in the constituents of cells or body fluids, these clinical biomarkers offer the means for standardized classification of a disease and risk factors that can extend the basic information about the underlying pathogenesis of diseases. The main researches in clinical biomarkers are done in the fields of drug discovery, pharmacogenomics, oncology, and disease diagnostics. Classes of Biomarkers in Clinical trials are segmented into Safety biomarkers & Efficacy biomarkers.
Track-2: Cancer Research
Growth research is fundamental research into tumor to recognize causes and create methodologies for aversion, analysis, treatment and cure. Growth investigations range from the study of disease transmission, sub-atomic bioscience to the execution of clinical trials to assess and think about utilizations of the different malignancy medicines. These applications incorporate surgery, radiation treatment, chemotherapy, hormone treatment, and immunotherapy and consolidated treatment modalities, for example, chemo-radiotherapy. Beginning in the mid-1990s, the accentuation in clinical diseases explorations moved towards treatments derived from biotechnology research, for example, tumor immunotherapy and quality treatment.
Track-3: Neurological Biomarkers
Neurological Biomarkers is a branch of medicine that deals with the diagnosis of nervous system, central nervous system, autonomic nervous system and Peripheral nervous system including their coverings, tissues, blood vessels and neurons. In the discipline of Neurology, personalized medicine has been recently becoming an important part of clinical practice. Neurology has a play a main role in personalized medicine and diagnostic, prognostic as well as predictive under neurological disorders. Such neurological disorders are Stroke, Multiple sclerosis, Epilepsy, Parkinson's disease and Alzheimer's diseases.
Biomarkers in Neuro-oncology Brain tumor & Brain damage
Biomarkers for early identification of Neurological disorders
Biomarkers in central nervous system diseases
Personalized medicine and diagnostic in Neuro science
Cerebrospinal fluid biomarkers
Track-4: Immunological Biomarkers
There is a neglected requirement for approved biomarkers particular to immunotherapies that would control treatment choices particular to every patient, by maintaining a strategic distance from choice of ineffectual treatments and toxicities and counteracting components of safe getaway. It has turned out to be progressively obvious that the standards utilized for the advancement of biomarkers for customary focused on treatment may not matter to malignancy immunotherapy. The essential obstacle constraining exploration endeavors to recognize biomarkers are the unpredictability and dynamic nature of the connections between the resistant framework and tumor cells. Accordingly, understanding the complex pathobiology of cancer– safe framework cooperation's is vital.
Challenges to biomarkers development in Immune system
Biomarkers discovery in Immunology
Biomarkers for Early Progressive Inflammatory & Immunological Diseases
Biomarkers of Disease Pathogenesis
Biomarkers under autoimmune system
Track-5: Digital Biomarkers

Digital biomarkers says that the objective, quantifiable physiological and behavioral data that are gathered and measured by means of digital devices like portables, wearable, implantables, or digestible. The data collected are typically wont to explain, influence, and/or predict health-related outcomes. Digital biomarkers also represent a chance to capture clinically meaningful, objective data.
Track-6: Cardiovascular Biomarker
Biomarker transform into the foundation of assurance and treatment of any afflictions now a days. Companion tests are normally performed in the midst of clinical examination. There are a settled number of tests (65) are under reimburse order as picked by the Centers for Medicare and Medicaid Service. So the current issues with the reimbursement may influence the entry of new nuclear test in the business areas and need certain alterations in the present game plan.
Circulatory Biomarker
Biomarkers for Heart Failure & Acute Coronary Syndrome
Biomarkers for Metabolic Syndrome & Cardiovascular Risk
Track-7: Molecular Biomarkers
Molecular biomarkers are often estimate from the molecules of particular sample which indicates the presence of disease or diseased state physiological change response to a treatment or physiological state .It has the collection of techniques to analyses from genomics and proteomics within the individual ordering. These are often performed by the action of applying biology into medical testing
Nucleic acid-based Biomarkers
Proteomic Biomarkers
Genomic Biomarkers
Blood based Biomarker
Small molecule Biomarkers
Lipid Biomarkers
microRNA Biomarkers
Transcriptomic Biomarkers
Track-8: Histological & Cytological Biomarker
​Histological Biomarkers is defined as a biochemical or molecular alteration in cells, tissues or fluids that can be measured and evaluated to indicate normal biological processes, pathogenic processes, or pharmacological responses to a therapeutic intervention. Histological Biomarkers have the application of diagnosis and understanding the different levels of anatomical regions such as cell, tissue and organism. In addition, the biomarkers at tissue level such as histological alterations in different organs give valuable information.
Biomarker in cell diagnosis
Protein Phosphorylation Biomarkers
Histopathological Biomarker
Blood and Tissue Biomarker
Stem cell Biomarker
Immune-histological Biomarker
Cytology has been act as a main tool utilised in the diagnosis of cancer. These techniques have evolved from an era of diagnosis based on haematoxylin and eosin (H&E) stained slides to the current regular evaluation of tumours by immunocytochemistry (IHC) to confirm tumour histogenesis and subtype. In breast cancer, this means the routine IHC evaluation of hormone receptors (oestrogen and progesterone receptors) as well as evaluation of HER2 expression and Ki67 (a marker of tumour proliferation). These factors strongly influence prognosis and the selection of anti-cancer treatments.
Cytological carcinoma
Cytopathology marker
Track-9: Cancer Biomarkers
A Cancer biomarker alludes to a substance or process that has the characteristic of the nearness of malignancy in the body. A biomarker might be a molecule discharged by a tumor or a particular reaction of the body to the nearness of disease. Hereditary, epigenetic, proteomic, glycomic, and other biomarkers can be utilized for malignant growth finding, guess, and the study of disease transmission. In a perfect world, such biomarkers can be measured in non-intrusively gathered biofluids like blood or serum
In Cancer research, Biomarkers can be used in 3 important ways:
1. To help analyze conditions, as on account of distinguishing beginning time malignant growths (Diagnostic)
2. To figure how forceful a condition is, as on account of deciding a patient's capacity to passage without treatment (Prognostic)
3. To anticipate how well a patient will react to treatment (Predictive)
Track-10: Imaging Biomarkers
Imaging biomarkers are the classes of biomarkers which allow earlier detection of disease compared to molecular biomarkers, which is streamline translational research in the drug discovery and researchers under cancer images in marketplace. Some of the image-based biomarkers are X-Ray, Computed Tomography (CT), Positron Emission Tomography (PET), Single Photo Emission Computed Tomography (SPECT) and Magnetic Resonance Imaging (MRI).
Imaging Technologies in Clinical Translation
Imaging Strategies and Molecular Profiling in Oncology
Imaging Techniques in Tissue Engineering
Imaging of Internal tissues and organs
Imaging in Neuroscience
Imaging biomarkers in Cardiovascular Systems and Musculoskeletal System
Track-11: Genomics biomarkers
Current genomics and biotechnology promise the development of biomarkers to a state to predict individual disease risk which enable early detection of disease and improve diagnostic classification to better inform individualized treatment. Biomarkers are biological measurements which can be used to predict risk of diseases, to enable early detection of disease, to improve treatment selection and to monitor the outcome of therapeutic interventions. The major objective of the Human Genome Project was the identification and development of such biomarkers for 'personalized, preventive and predictive medicine'.
Track-12: Biomarkers in Drug discovery and development
The part of Biomarkers in medication revelation and advancement is to comprehend the pathophysiology of ailment. Biomarkers can be a clinical instrument for medication disclosure and improvement by affirming the adequacy and security to the correct patient. Biomarkers can be utilized as a part of comprehension about the instrument of medication.
The Biomarkers discover its important application in the field of clinical innovative work by contextual investigation and information administration as obvious through Biomarker meetings. The Bioethics and protected innovation right builds up the standards and standard of direct of theory concerning clinical approval of biomarkers. The fusion of biomarker in clinical trials for several health disorder conditions will advance a legitimate indicative and remedial approach using even the medicinal gadgets to recognize clinical biomarkers. Right now this is a blasting business. A large portion of the presumed associations like Pfizer, Parexel and Quintiles are into clinical innovative work. The organizations, doctor's facilities and clinical research associations are the problem areas for directing clinical research with its development rate expanding exponentially by an expected 75B$ by 2016.In clinical innovative work, clinical biomarkers are utilized as a part of contextual analysis and information administration, clinical trials and in therapeutic gadgets.
Track-13: Biomarkers in Toxicology
Biomarkers are used for detecting kidney toxicity. Kidney toxicity is detected using biomarkers serum creatinine and blood urea nitrogen. Many qualified biomarkers are used to develop products to conquer the kidney toxicity problem. Latest research on biomarkers discovered new approaches to predicting and recognizing toxic exposures of macromolecular adducts and their potential consequences.
Track-14: Biomarkers of Disorders of the Nervous System
In spite of all the advances in neurology, there are serious deficiencies in our understanding of the path mechanism of several neurological disorders as well as our ability to diagnose and treat these disorders. Biotechnologies are being increasingly applied in neurology to address some of these deficiencies. Novel biomarker identification for neurological disorders will address the current shortcomings in their diagnosis and therapeutics.
Track-15: Biomarkers for Cancer Diagnosis
A cancer biomarker refers to a substance or process that is indicative of the presence of cancer in the body. A biomarker may be a molecule secreted by a tumor or a specific response of the body to presence of cancer. Genetic, epigenetic, proteomic, glycolic, and imaging biomarkers can be used for cancer diagnosis, prognosis, and epidemiology. While some cancer biomarkers can be used to predict how aggressively your cancer will grow, and are therefore useful for assessing your prognosis, the most promising use of biomarkers today is to identify which therapies a patient's cancer may or may not respond to.
Track-16: Nutritional Biomarkers
A nutritional biomarker can be any biological specimen that is an indicator of nutritional status with respect to intake or metabolism of dietary constituents. It can be a biochemical, functional or clinical index of status of an essential nutrient or other dietary constituent. Nutritional biomarkers may be interpreted more broadly as a biologic consequence of dietary intake or dietary patterns.
Track-17: Biomarkers in Immune-Oncology
Immune Oncology biomarkers that can be used to identify inflamed tumors that may help to predict a pre-existing antitumor immune response. To identify the Immuno Oncology biomarkers, clarify this unique interplay between the immune system and the tumor, BMS biomarker research is concentrated on 4 types of areas. They are tumor antigens, inflamed tumor markers, immune suppression markers, and host environment factors. Immuno-Oncology (I-O) biomarkers seek to characterize the relationship between the immune system, the tumor and its microenvironment, and the host. A unique interaction of these factors, as well as Immuno Oncology biomarker presence and prevalence, contributes to the balance of activation versus suppression of the antitumor immune response.
Biomarkers in immune monitoring
Mutation analysis using Biomarkers to guide therapies
Cell proliferation Biomarkers
Predictive Biomarkers to immunotherapies
Biomarkers in Companion Diagnostics
Prognostic Biomarkers
Liquid Biopsy for Immuno-Oncology
Tumor Neoantigens as Biomarker and target identification
Biomarkers for combinational immunotherapies
Evaluation of Biomarkers in clinical trials
Role of Biomarkers in Cancer Vaccines development
Tumor Microenvironment profiling
Biomarkers for precision immune-oncology
Tumor markers in cancer care
Track-18: Biomarkers for Early Diagnosis and Prognosis
Biomarkers focusing on two major areas of investigation: the early detection and prognosis. Early diagnosis and Prognostic Research encompasses the research addressing studies on the evaluation of medical tests, markers, prediction models and decision tools. Early diagnosis of cancer generally increases the chances for successful treatment by focusing on detecting symptomatic patients as early as possible. Delays in accessing cancer care are common with late-stage presentation, particularly in lower resource settings and vulnerable populations. The consequences of delayed or inaccessible cancer care are lower likelihood of survival, greater morbidity of treatment and higher costs of care, resulting in avoidable deaths and disability from cancer. Early diagnosis improves cancer outcomes by providing care at the earliest possible stage and is therefore an important public health strategy in all settings.
Track-19: Imaging Technologies and Diagnostic tests of Biomarkers
In clinical trials using imaging, biomarkers and response criteria are used to assess the tumor evolution with therapy. Imaging biomarkers are often root contributors to a clinical trial's endpoints, but they are not the same. Diagnostic tests and the biological biomarker (biomarkers) they measure are often classified based on the circumstances under which they are used. Biomarkers provide information about a patient at virtually every stage of care. They can help doctors evaluate the likelihood that a patient will develop a disease, diagnose a disorder, evaluate the severity of a disorder and/or its likely progression, determine optimal treatment strategies and monitor response to treatment.
Track-20: Case Reports
A case report is an elaborate report of the symptoms, signs, disease diagnosis, treatment, and follow-up of an individual patient usually recorded in medical field. Case reports might comprehend a demographic profile of the patient, but typically mention any unusual or unique occurrences. In this conference case reports on biomarker diagnostics, drug discovery and imaging are discussed in detail with relevance to molecular and cancer biomarkers. Cancer biomarkers conferences are a big platform to study case reports of these in precision.
Track-21: Biomarkers and Pathology
One imperative part of Pathology in the assessment of bosom malignancy is biomarker testing, particularly the precise appraisal of the estrogen receptor (ER), progesterone receptor (PR), and Her2 status of a patient's bosom tumor. Biomarkers can be prognostic, prescient, or both. Prognostic biomarkers are free measures of forecast to such an extent that the nearness or nonappearance of the biomarker is connected with a patient's general clinical result (i.e., danger of repeat and mortality).
Track-22: Biomarkers of Cardiovascular disorders
Cardiovascular disease (CVD) remains the leading cause of death globally. The identification of traditional risk factors such as age, hypercholesterolemia, hypertension, diabetes mellitus, and smoking has improved primary prevention of CVD. Cardiac markers are measured biomarkers to assess cardiac function. They are often discussed in the context of myocardial infarction, but other conditions can lead to an elevation in the level of the cardiac marker. Cardiac biomarkers are elements that are released into the blood when the heart is damaged or strained. A cardiac marker is used in the identification and risk stratification of patients with chest pain and suspected acute coronary syndrome (ACS). These markers include enzymes, hormones and proteins. Cardiac biomarkers have evolved as essential tools in cardiology in the last 50 years, that is, for primary and secondary prevention, the diagnosis and treatment of acute myocardial infarction (AMI), and the diagnosis and stratification of the risk of heart failure.
Track-23: Emerging Therapeutic Biomarkers
In spite of the fact that, there are several helpful impacts of focused medications treating different malignant growths and different sicknesses are promising still there is impediment in their clinical achievement. The elements restricting the clinical achievement incorporate both essential and procured tranquilize opposition including erratic reactions. Henceforth there are different investigates are in advancement to find new Biomarkers for different infection beginning from immune system issue to cardiovascular and Cancers. Immunologic treatment has risen as a critical treatment alternative for some kinds of malignant growths, in light of showings of exceptional adequacy.
Emerging therapeutic biomarkers in Cancers: Endometrial Cancer, Ovarian cancer, Melanoma, Non-small cell lung cancer, Endometrial Carcinoma, Lung Cancer etc.
Emerging Biomarkers in various diseases: Autoimmune hepatitis, Alzheimer's disease, Renal Damage, Lymphangioleiomyomatosis, HDL Cholesterol, Cardiovascular Diseases, Necrotizing Methicillin‐Resistant Staphylococcus aureus Pneumonia, systemic sclerosis
Emerging Biomarkers for personalized immunotherapies
Track-24: Current Research Concepts in Biomarkers
Current Research Concepts in Biomarkers include research in glucose disorders, Biomarkers in disease and health, technologies in biomarker discovery, translational biomarker research and the use of biomarkers in pre-clinical and clinical studies.
Track-25: Biomarkers in Drug formulation
Drug formulation also covers the surrogate end points in the use of biomarkers and patient selection or companion diagnostics and provides insights into clinical biomarker discovery and biomarker development or validation with regulatory implications. Biomarker use can improve pharmaceutical development efficiency by helping to select patients most appropriate for treatment using a given mechanism, optimize dose selection, and provide earlier confidence in accelerating or discontinuing compounds in clinical development.
Biomarker in Drug discovry
Biomarker in Drug Design
Dose selection in Biomarker
Biomarkers of Toxicity & Pharmacology
Biomarkers in dose selection
Evaluation of dose response
To Collaborate Scientific Professionals around the World
Conference Date August 22-23, 2023
For Sponsors & Exhibitors